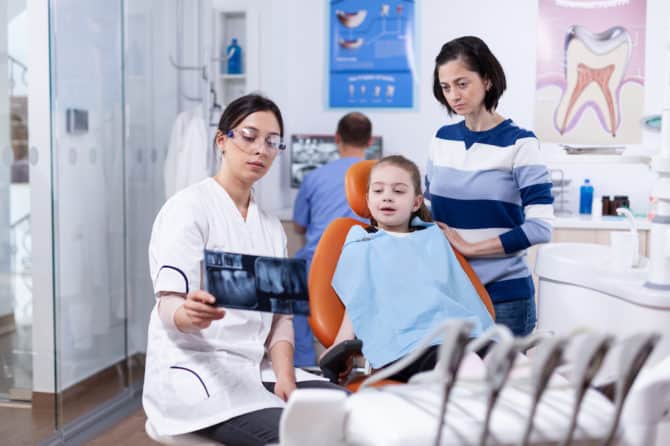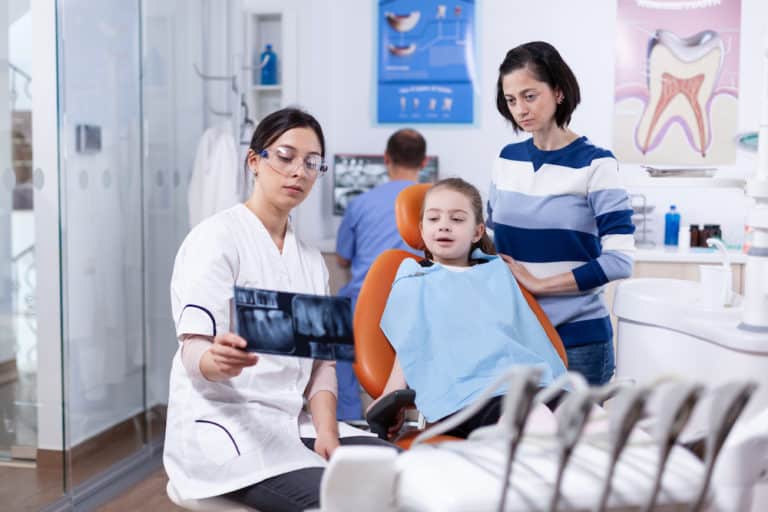 Looking for a Family Dentist in Calgary
When we think of dental care, we think most obviously of protecting our smile. Proper oral hygiene is important for so much more than just oral health, as studies have shown the link between our oral habits and our overall health. Your dentist is therefore doing more than protecting your teeth—they are protecting your overall health.
Finding the right family dentist is a vital part of our oral health, particularly where our children are concerned. Children are learning the habits that they will carry with them throughout their lives. Your family dentist is your partner in helping your children care for the teeth that will last them a lifetime. Chances are good that your kids will be seeing them for years to come, perhaps well into their adulthood. For that reason and many others, you want to be sure that you are connecting with the right dentist for your family.
Here are some things to consider when you are looking for a family dentist for you and your kids.
Has The Dentist Had Any Specialized Training?
Dentists undergo several years of training before obtaining their license. Accordingly, they are well-prepared for just about anything they will encounter, but some of them go on to receive a more specialized education. Don't be afraid to ask about the dentist's education and credentials and whether they engage in ongoing training.
Pediatric dentists are especially well-qualified to care for the teeth and oral health of your child and often have a unique perspective on how to deal with children and those with special needs. This can be particularly valuable if your child is nervous or afraid.
Looking to the future, you may wish to ask about other services that may be offered such as braces or clear aligners.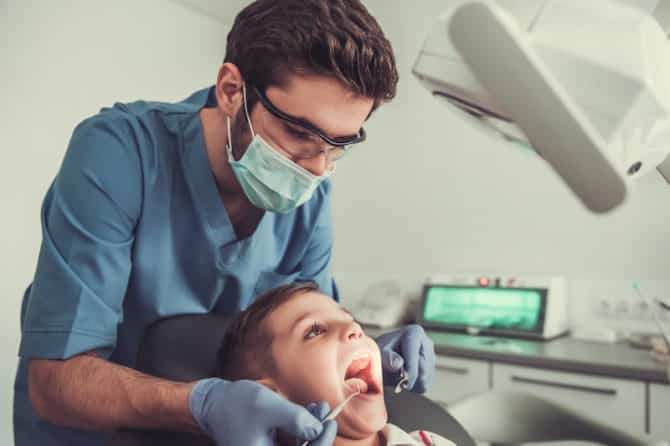 Is the Environment Fun and Inviting?
For many people, young or old, visiting the office of their dentist or doctor can be a nerve-wracking experience. This may be due to unpleasant experiences in the past, or perhaps anticipation of something going wrong, such as finding out that their tooth sensitivity is part of a larger issue. It might even be a simple fear of the unknown if it's a child's first visit.
Some dental facilities are sterile not only in the appropriate manner of cleanliness, but also in appearance. Bright white and clinical, lacking any indications of warmth or personality. Children tend to find such an atmosphere not very inviting.
Other dentists may make an effort to ensure that the environment is inviting. This can include decor, but it goes beyond that, with the staff playing a crucial role. Warm, friendly, smiling individuals who express sincere care for their patients can make all the difference. Proper oral care is serious business, but that doesn't mean that there is no fun to be had!
A positive approach leads to a positive experience for your child, and the "Tell, Show, Do" method helps to put them at ease. This involves telling the child what will be done, followed by showing them, and then finally doing the procedure.
Creating a happy atmosphere for young patients is important in helping them feel at ease and will leave them with a positive impression that will make future visits even more enjoyable.
Do They Take Preventative Measures?
Where health is concerned, a proactive approach is always preferable to a reactive one. Who wants to experience having a cavity when there is the option of avoiding it in the first place?
Children are more vulnerable to tooth decay than adults. Finding a dentist that understands the mouths of children and can spot potential problems before they become more significant is something to look out for.
One treatment that is helpful in preventing tooth decay in children is the use of a dental sealant, which is a thin coating painted onto the tooth, forming a protective shield that protects its enamel. This is useful for children even if they have good brushing habits, as baby teeth have tiny grooves that make keeping them clean extremely difficult. The sealant offers protection to these grooves.
Fluoride treatment is another preventative approach that has been proven to be highly effective. Fluoride not only helps teeth become more resistant to decay, but can even repair tiny areas of decay before they have a chance to grow into larger cavities.
These two methods combine to prevent up to 95% of tooth decay, giving your child the best possible start on a lifelong healthy smile.
How Do They Treat Their Clients?
Nobody wants to be a simple number, or just one of many patients passing through the door without much attention given to their personal needs and desires. As mentioned previously, your child's dentist is likely to be a part of their life for many years and will have a major impact on their oral health not only now, but in the future as well.
Your child's oral health is an important part of their overall care, and a good relationship with their dentist is one built on trust, which is unlikely to develop if you are viewed as "just another patient." Finding a dentist who treats you and your children like family puts your mind at ease knowing that you are receiving the best possible care and makes regular visits something to look forward to rather than dread.
Where we once had to rely on word of mouth, we can now turn to online reviews to have an idea of what to expect from various services and businesses. Just remember that reviews are simply a guide; testimonials on a website are chosen to give a positive impression, whereas negative reviews elsewhere may be the result of a unique situation or the reviewer's own bias. One or two negative reviews among countless good ones shouldn't be cause for concern.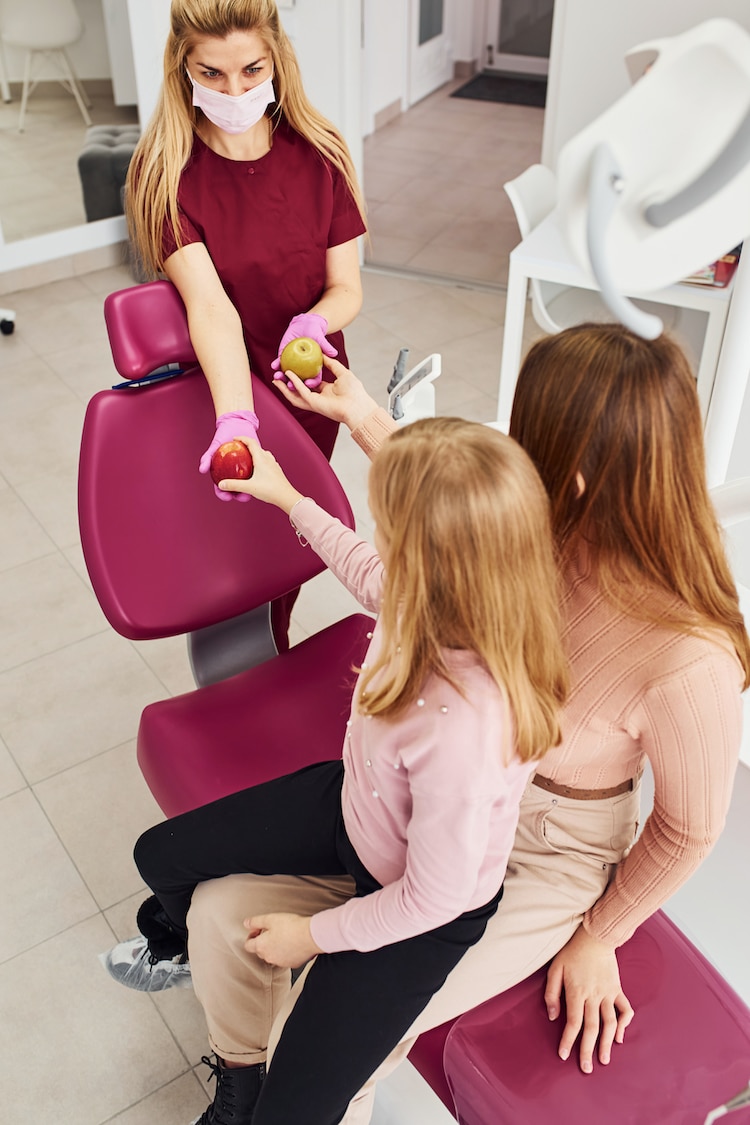 The First Visit Sets the Tone
Your child's very first visit is likely to be more of a consultation than anything else. This is a great opportunity for you, your child, and your dentist to all get to know each other. You will have the opportunity to get a feel for the environment, as well as the nature and demeanour of the dentist and staff.
During this visit, take note of how everyone responds to you and especially your child. Are they calm and patient? Does your child feel safe and at ease? Does the dentist give you a sense of confidence in their ability to care for your child and any special needs they may have? Trust your instincts. If your child seems unusually stressed, or if something feels wrong to you, don't be afraid to raise your concerns.
When choosing a family dentist, make a list of the best clinics in your area and do your research. Taking the time to find the right dentist will help ensure that you not only receive the care that you and your family deserve, but your child will also feel secure and confident during their visits. This will help them as they develop proper dental habits that they will carry with them for the rest of their lives.  
Kherani Dental provides the highest-quality family dental services in a modern atmosphere. With convenient scheduling options, comprehensive dental services, and a friendly, compassionate team, we hope to serve you and your family as your lifelong dental home. Whether you're searching for a routine cleaning or you need an emergency root canal, we've got you covered. With over 40 years of experience, Kherani Dental at Aspen is blending art and science for a smile you'll love. Schedule your visit with our highly-trained and friendly team today!
Leave a reply