Find a Dentist Near Me in Aspen Woods , SW Calgary
Looking for a dentist in Aspen Woods, Calgary? Then, you are in the right place!
Although a quick online search for dentist near me might offer you multiple choices in your vicinity, Kherani Dental at Aspen aims to be your number one choice by offering you the best dental care, with experienced, knowledgeable staff that will bring a smile to your face in more ways than one.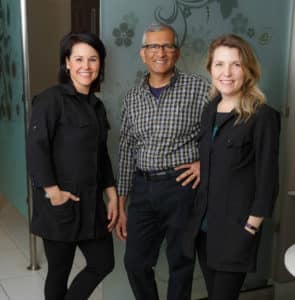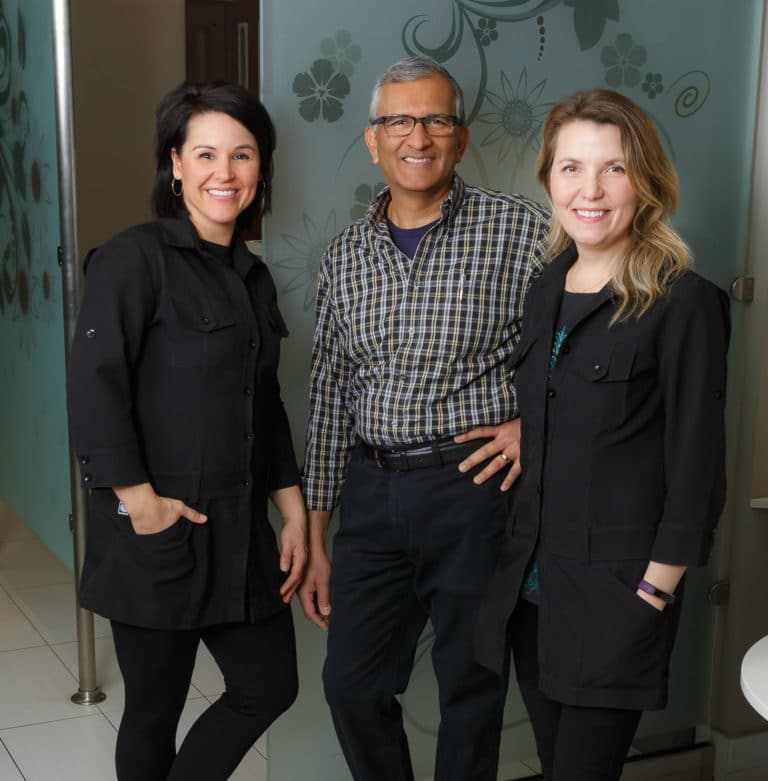 The team of general dentists Dr. Sam Kherani and Dr. Arden Young, and associates want to welcome you to their practice. Our well-established dental practice is conveniently located in the Aspen Woods neighbourhood, and we offer the best in high-quality dentistry in an atmosphere that is calming, friendly, and completely focused on you, the patient.

Our knowledgeable and caring staff understand that dental care is about more than just your teeth. Your dental care routine is tied to your overall health and might even help prevent other serious illnesses, such as cardiovascular disease, respiratory infections, diabetic complications, and even dementia. We take your care seriously and we'll make each visit to our office a comfortable and relaxed experience.
Whether you are looking for a new family dentist or find yourself in need of an emergency dentist, we are here to serve you with the highest standards, an advanced technological approach, and unparalleled customer service.

Our approach focuses on open communication with all of our patients, listening to your needs and concerns to give you the type of service that you deserve. Our team makes use of the latest dental technology and current research, tailoring our approach to meet everyone's specific needs.

The past several decades have seen dental practices evolve and grow with remarkable speed. Dental implants, for example, have completely changed the way we replace missing teeth. No matter your situation, we can restore the tooth function and beautiful smile you may have been missing, restoring health and happiness. Everyone should have a confident smile, and our expert team can help you regain yours with the latest in cosmetic dentistry options.
Our Dental Team South West Calgary

Our team of dental hygienists can assess your oral health in a professional, knowledgeable, and caring manner. They will perform a thorough evaluation, followed by the removal of plaque and tartar buildup that, left unchecked, could harm not only your teeth, but your gums and bone as well. For them, it is never "just a cleaning," but a valuable service that helps to keep you safe and healthy.
Prevention is a crucial component of your oral health. Regular visits to your dentist allows for consistent professional monitoring that can prevent small issues from developing into larger ones, saving you from more serious problems down the road.
Looking to straighten your smile but don't want the hassle of braces? Invisalign may be the solution for you! With this aligner therapy, our team can straighten your smile discreetly and avoid the pain of traditional braces. See results up to two times faster and shorten your treatment time.
At Kherani Dental at Aspen, we always welcome new patients and look forward to helping you improve and maintain your smile!
Book an appointment with us today!