Family Dental Care in Calgary, AB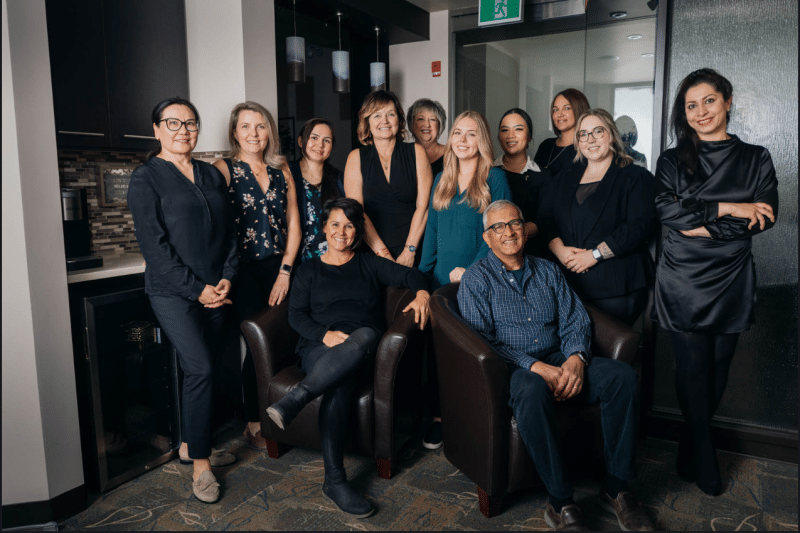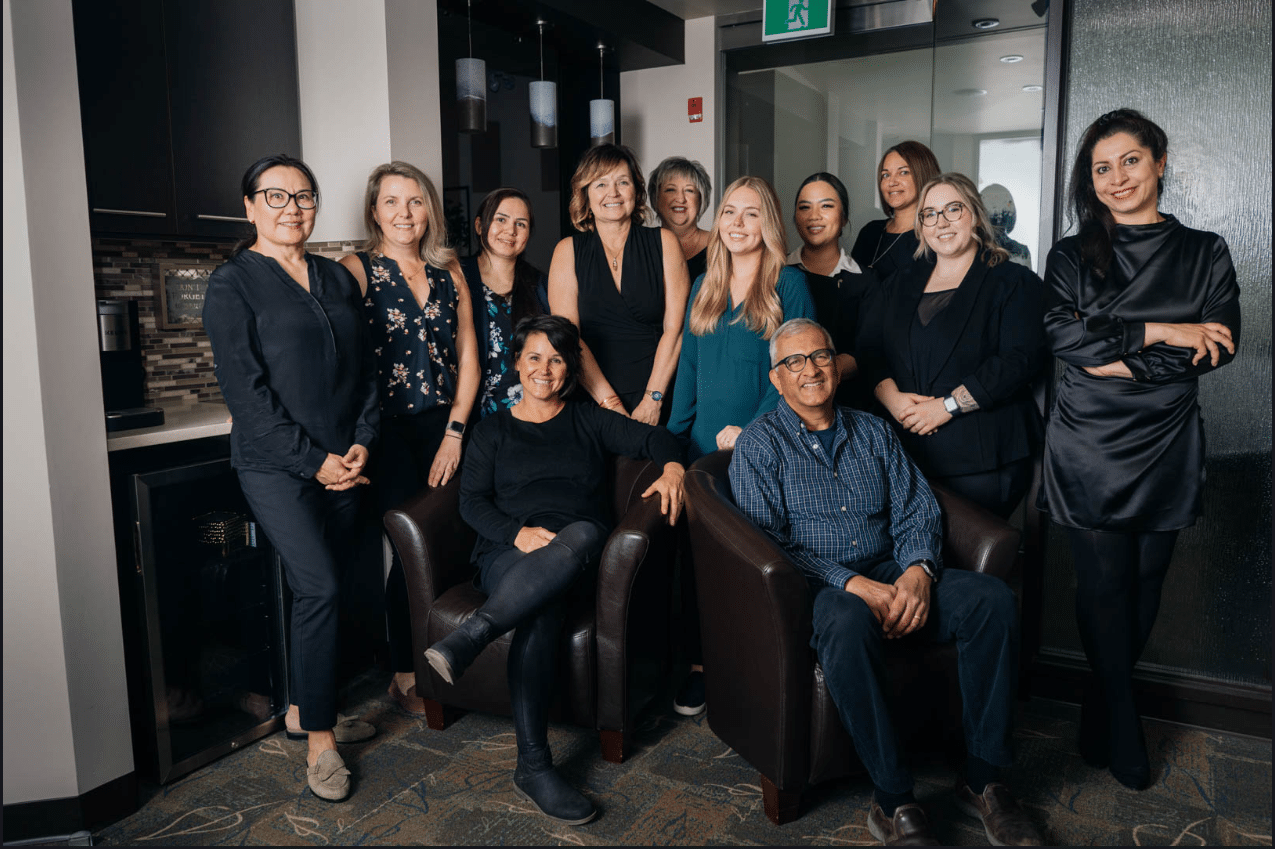 Kherani Dental at Aspen provides high-quality family dental services in a modern atmosphere. With convenient scheduling options, comprehensive dental services, and a friendly, compassionate team, we hope to serve as your lifelong dental home. Whether you're searching for a routine cleaning or you need an emergency root canal, we've got you covered. With over 40 years of experience, Kherani Dental at Aspen (SW Calgary) is blending art and science for a smile you'll love. Schedule your visit with our highly-trained team today!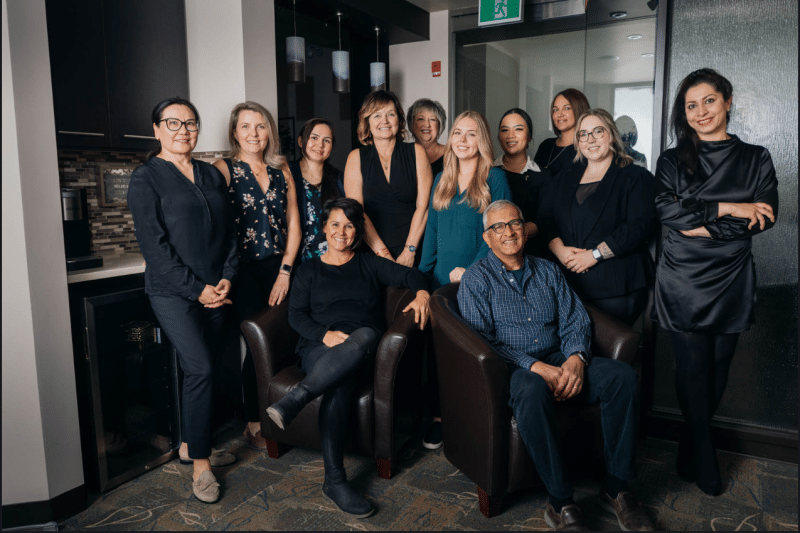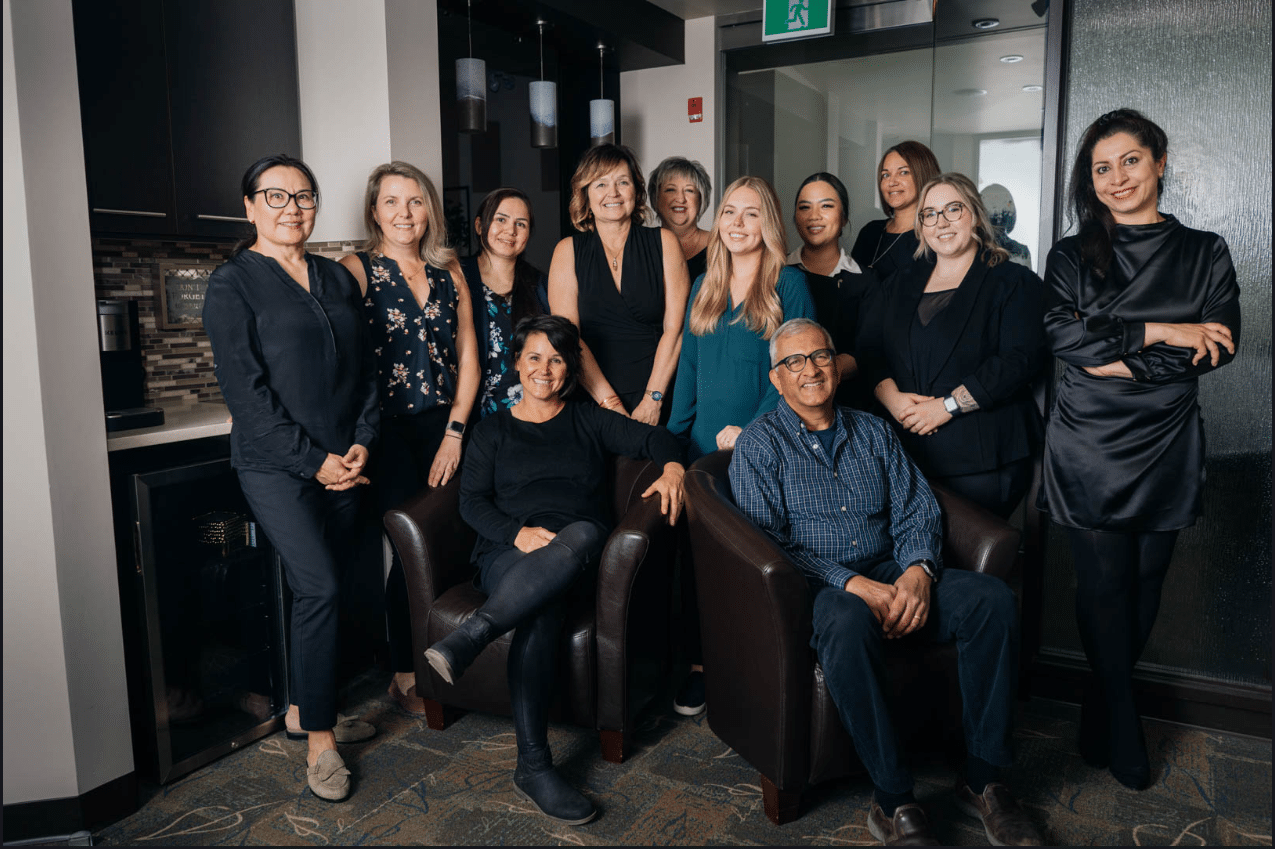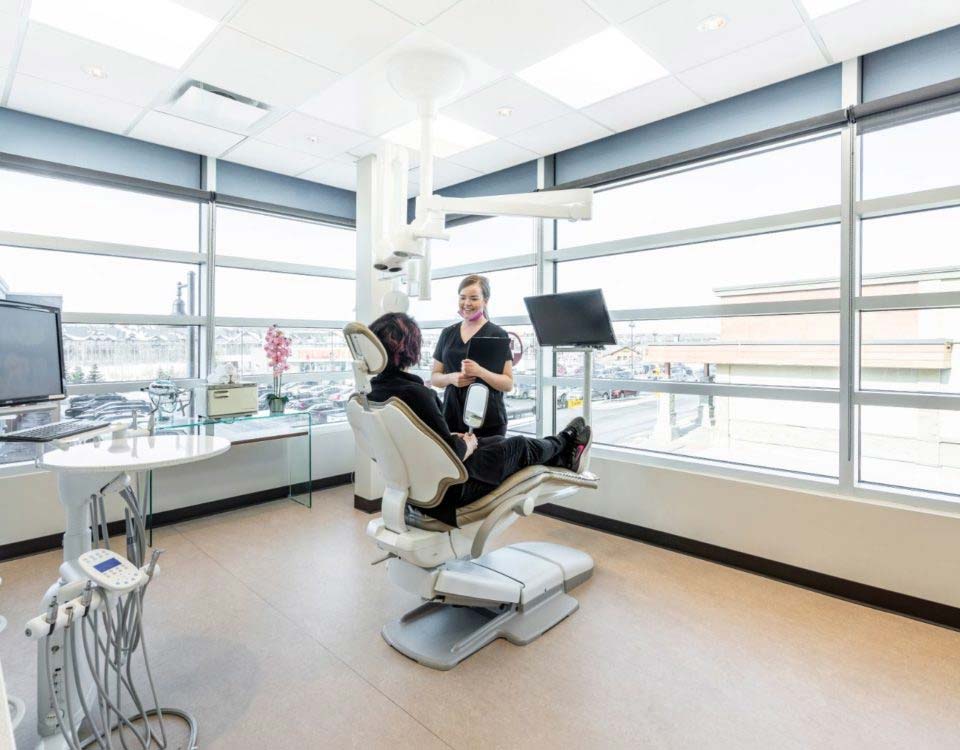 Family Dentistry
We Take Care of your Most Precious Smile!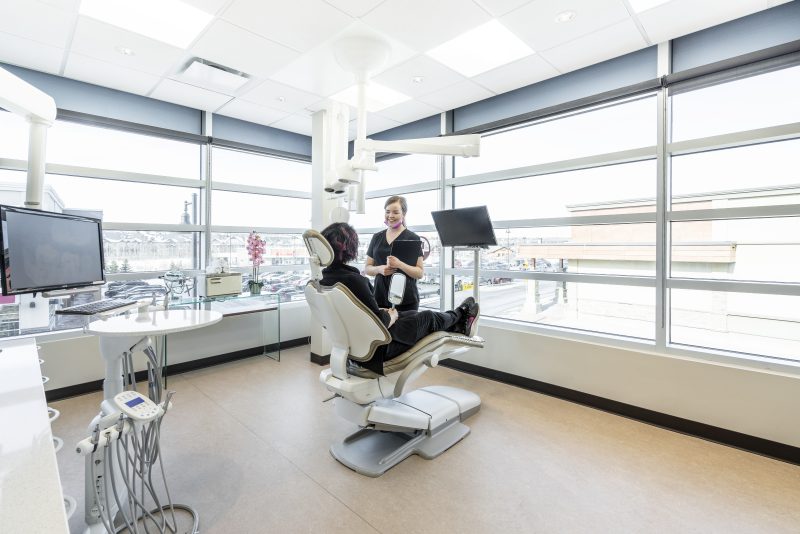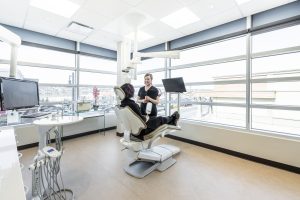 Our Doctors carry a solid education and advanced training, which provides us with the foundation of knowledge and experience necessary to bring you the latest breakthroughs in dental care. See what makes us the best dentist in Calgary.
Frequently Asked Dental Questions
How can I identify honesty and good value in a dentist without a dental background?
admin-123dentist
2023-02-14T06:22:48-07:00
In dentistry, the more experience and motivation to learn the better. Is your dentist involved in research, teaching and continuing education? Do they show you results of their past work and testimonials? Do they assess your unique needs, risks and priorities? Do they use not only modern, but also proven methods? Do they explain treatments in a way that is easy for you to understand? No one receives a "tooth owner's manual" when we get our teeth—we believe you deserve knowledge, evidence, and complete transparency to make powerful decisions for your own health. We always have time to speak with you, because we prioritize not only your teeth but your entire person.
Most importantly, try to ascertain what drives your dentist to enjoy their profession. Do they show a passion for dentistry and helping people without monetary motivation to run an office as a "chain business"? We believe that dentistry as a business must come second to our ultimate mandate: to bring long-term health and happiness to each and every individual we treat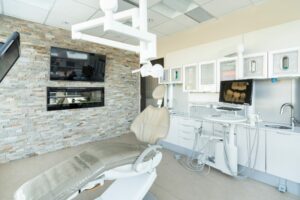 Our Team
Meet Our Qualified & Experienced Team
Meet our team who work together to help our patients through recovery, providing the best possible care.
126 reviews on
Sabrina Torres
March 23, 2023
The dental office was clean and well-maintained, and the staff were knowledgeable and accommodating. I highly recommend Kherani Dental for anyone looking for a high-quality dental care experience.
Hunter Scott
March 23, 2023
Kherani Dental is excellent and the staff are friendly and knowledgeable. I felt well taken care of during my visit. The dentist was very thorough and made sure to explain the details of my treatment options. The office is modern and clean, and I felt completely comfortable. Overall, I had a great experience at Kherani Dental and would highly recommend them to anyone looking for a dentist in Aspen.
Everlee Lambert
March 23, 2023
The staff were friendly, professional and knowledgeable. they put me at ease and was able to answer all of my questions. The office was clean and inviting. I felt like I was in good hands and that I was receiving quality care. I would definitely recommend this dentist to anyone looking for a quality dental experience.
Jared Briggs
March 22, 2023
I had a great experience with Kherani Dental. The staff were incredibly friendly and knowledgeable, and the office was very clean and modern. Everything was explained in detail and they answered all of my questions. I felt very comfortable. I highly recommend Kherani Dental for anyone looking for a great dentist.
Omar Elmoughrabi
January 13, 2023
The best customer service I've ever had - very professional.
Candice Merrill
November 24, 2022
Warm, friendly and genuinely care about their patients.
Brigitte Cooper
November 10, 2022
I used to dislike going to the dentist, until I found Kherani Dental! Could not recommend this dental office enough 🙂
Elle Hubbell
November 2, 2022
I'm not exaggerating when I say that this is the best dental office in Calgary. Dr. Kherani and his team are friendly, knowledgeable, welcoming and genuine.
Customer Testimonials
Have being going to this dental office for a few years. Prior to going here, I was always self conscious of my teeth. Each and every staff in this office is compassionate and very educated on oral health. I had my teeth cleaning today with Becky and absolutely love her. She is so down to earth, kind, gentle and such a lovely soul! Dr. Kherani is an excellent dentist with an incredible eye for detail. His bedside manner is unlike anything I've experienced in the past. Highly recommend this clinic!
It's expected that a dental office be professional and thorough in the work they do. But what was unexpected, at least for me, was the degree of kindness, warmth, and authenticity that the staff share with their clients. They made going to the dentist, dare I say, a pleasant experience.
When I first met Dr. Kherani, I thought, 'This is a nice man'. He made me feel very relaxed, he was very friendly. And it's been two years of pretty good fun! Over the course of my life, I've had a lot of dentistry from the time I was little, back in Toronto I had braces, etc. etc. I came to Dr. Kherani and he did basic dentistry with me for a while. Then we talked about doing crowns on my front teeth because I had a chipped tooth, fillings on the front, and because of my history with dental work I decided it was important for me to keep my own teeth and make them look the best I could. And so, I decided just a short while ago to have the crowns put on the front teeth and I'm really happy with them. The procedure was pretty painless, in fact it was painless. Now, I am a bit of a wimp when it comes to dentistry, but Dr. Kherani made me feel very comfortable, very relaxed, and I'd recommend it to anybody. There's no pain, absolutely none.