Kherani Dental at Aspen
Orthodontic Treatment in Calgary
The majority of people are seeking orthodontic treatment to help them manage their dental health. Learn how Kherani Dental at Aspen can help you obtain a straighter smile with braces or Invisalign in Calgary.
We tailor the treatment to each patient's budget and needs to ensure that every aspect of your bite and smile is addressed.
Orthodontic Treatment for Straighter Teeth at Any Age
Do you avoid smiling for photos, speaking up in public, or even eating in public because you are self-conscious about your teeth? Do you suffer jaw pain, uneven wear, or trouble cleaning and flossing your teeth? If this suits you, it might be time to consider orthodontic treatment.
Orthodontic treatment is becoming increasingly popular among adults, both for cosmetic reasons and to improve their oral health. And, with discreet treatment alternatives at their use, they're realizing that they can do it on their own terms!
Your orthodontist will review the advantages and disadvantages of your orthodontic treatment options with you and assist you in deciding which one best suits your oral health needs and lifestyle.
Can Adults Undergo Orthodontic Treatment?
If you're an adult, it's not too late to use adult braces or Invisalign to fix dental issues including crooked or crowded teeth, overbites, underbites, inappropriate jaw posture, or jaw-joint diseases.
Treatment Options for Adults
At Kherani Dental at Aspen, we offer comprehensive orthodontic treatment options to treat a wide range of tooth and jaw misalignments, and options for adults concerned about the aesthetics of traditional braces.
Traditional Braces
Traditional braces have advanced to become more low-profile. They are an orthodontic treatment option for adults.


Invisalign
With Invisalign clear aligners, adults can undergo orthodontic treatment without wearing braces.

Sleep Apnea Treatment
Sleep apnea can cause short and long-term health issues for adults. We may be able to treat these using oral appliances.

TMJ Treatment
Adults experiencing jaw pain and issues with their temporomandibular joint can have their symptoms treated by our orthodontists.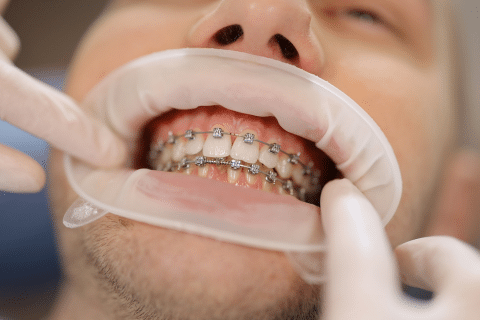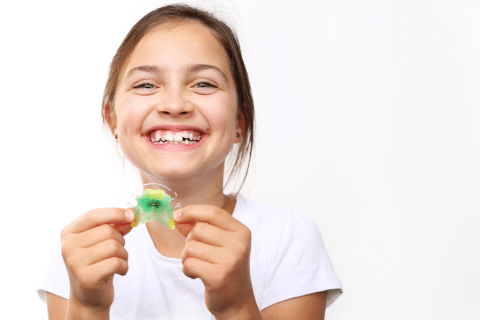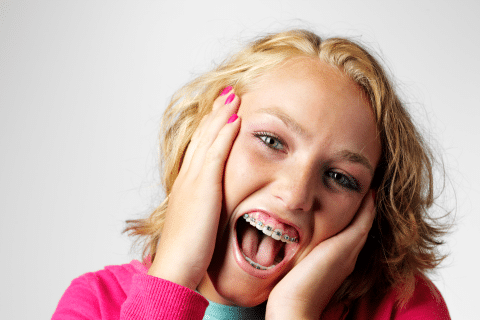 Orthodontic Treatment FAQs