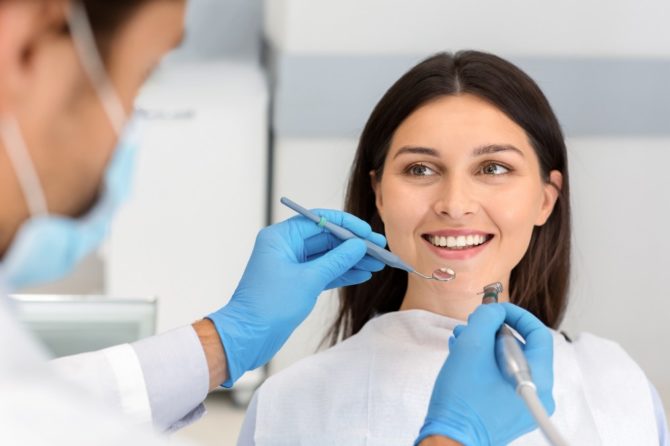 At this time, all regular, non-essential dental services in Calgary and across Alberta have been temporarily suspended on advice from the Alberta Health Services.
We released an official statement about these closures on our website which you can read here, and we wanted to take this opportunity to talk a little further about how the temporary closure of our dental practice effects your access to important dental services in Calgary.
Emergency Dental Care Is Still Available
First and foremost, we would like to take a moment to reassure our patients that we are here for you.
If you are experiencing a dental emergency and require urgent dental care, our dental practice and emergency dental services remain available to you.
For a full list of what emergency dental treatments are available in Calgary during the ongoing COVID-19 pandemic, please read our recent blog post Same Day Emergency Treatments.
If you are in need of any of the services listed here, Kherani Dental at Aspen is here to help.
Routine Dental Treatments During COVID-19
Routine checkups and cosmetic dental surgeries in Calgary remain temporarily postponed until the COVID-19 situation improves.
We've taken this unfortunate but unavoidable step as a precautionary measure to ensure the health and well-being of our staff and patients at this tricky time.
Our official statement in the link above provides details on what will happen if you had a routine or cosmetic dental procedure scheduled, and if any of our patients have further questions, we urge them to get in touch with us online or via phone. Our staff remain available to help answer your questions as we continue to work through this together and keep our community safe.
Don't Postpone Emergency Dental Procedures
Doing your part to maintain social distancing wherever possible is of course vital to slowing and preventing the spread of this pandemic any further. If your dental treatment isn't urgent, then please think carefully before requesting an appointment.
At this point though, we feel it's important to urge our patients not to put off seeking help for dental emergencies unnecessarily. We also urge you to seek care at our practice in order to ease the burden on hospital emergency rooms.
Certain dental conditions require prompt care and attention from a dental professional in order to prevent them from turning into a much worse condition.
Our already stringent cleaning and hygiene practices have been tightened even further, and our staff remain committed to providing you with a clean and safe environment in which to receive excellent emergency dental care.
So if you're suffering from a dental emergency and are in need of a same day appointment, contact Kherani Dental at Aspen here.
Leave a reply