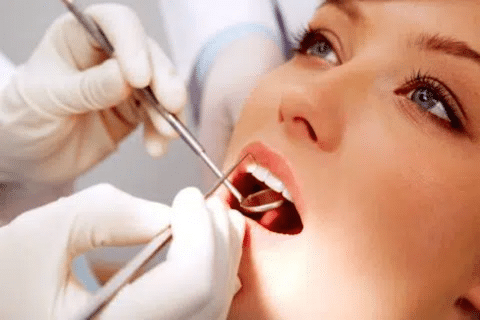 The term 'Cosmetic Dentistry' refers to any dentistry procedures that are primarily aimed to enhance or improve the cosmetic appearance and aesthetic look of your smile.
Here in Canada, we are lucky enough to have most of our health care needs covered under Universal Health Care.
Unfortunately however, Universal Health Care does not currently extend to dental care, and separate, private insurance is usually recommended to help cover the costs of your future dental health care needs.
Here in Alberta, it is common for employers to provide or contribute towards a private health insurance plan for their employees to help "top up" their public health insurance and extend their coverage to include a level of dental health coverage too.
When we talk about insurance coverage for dental procedures, it's these extended, private insurance plans we are referring to.
Are Cosmetic Procedures Covered Under My Insurance?
Typically, most private health insurance plans that extend your dental coverage are focused on providing restorative and preventative dental health coverage for the benefit of your long-term dental and oral well-being.
Procedures that are purely cosmetic in nature, and are not essential or beneficial to your long-term oral health are usually thought of as more of an elective procedure, and as such, they are not always covered by your insurance plan.
The good news, however, is that many of the most common cosmetic dental procedures that your dentist may recommend also have added benefits to your long-term oral health as a result.
For this reason, many common cosmetic dentistry procedures can often be thought of as being either preventative or restorative as well.
Some more complex cosmetic dentistry procedures may also have certain aspects of the procedure that are covered either partially or wholly, while other aspects are not covered at all.
A dental implant for example, is typically not covered under your insurance plan as it provides no direct benefit to your overall oral health. However, the extraction of the damaged tooth does have an impact on your dental health, and is often partially or wholly covered under your dental benefits on your private insurance plan.
How Do I Know What Cosmetic Dental Procedures Are Covered Under My Insurance?
Here at Kherani Dental at Aspen, our highly experienced team of cosmetic dentistry specialists help patients to maximize their insurance coverage and minimize their out-of-pocket costs for cosmetic dentistry procedures.
Our knowledgeable and informed team can usually work directly with your insurance provider on your behalf – tracking and filing claims and helping you to get the most out of your coverage.
For more details about our financing options and an up to date list of insurance companies we work with, visit our dental financing page or give one of the team a call today at 403-263-0055.