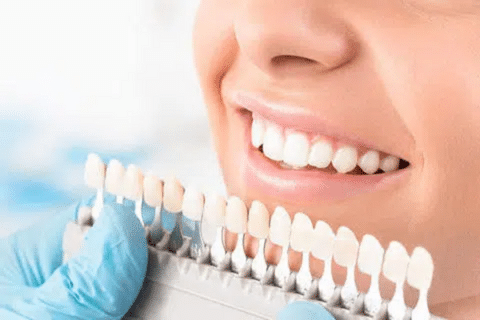 The summer sunshine is finally here!
With longer days and warmer weather, summer is our favorite time of the year, and here in Calgary we're spoiled for choice when it comes to beautiful places to while away those warmer summer days.
Whether you spend the day biking along the banks of the Bow River, surfing the 10th Street wave or taking a day trip out to the beautiful Moraine Lake, Calgary has so much summer fun just waiting to be had.
No matter how you choose to spend your summer, there's always lots to smile about.
Today's blog post contains our top dental health and hygiene tips that will hopefully keep you smiling all summer long!
Tip #1 – Drink Water
On hot days in the sunshine, water doesn't always manage to make it to the top of everyone's favorite summer beverage list.
Water has some stiff competition in the summer months from cold juices, refreshing sodas, and alcoholic drinks.
It also happens to be the time when your body needs it most, so be sure to keep your water bottles handy and stay hydrated while you're out enjoying the sun.
Not only is being well hydrated a huge benefit to your general health and well-being, but your teeth will appreciate it too!
Drinking water regularly throughout the day helps to rinse bacteria and leftover food from your mouth and prevent the build-ups that can cause cavities.
If you are a tea or coffee lover, remember to take a sip of water after you finish your drink. If you remember from our previous article 11 Foods That Are Bad For Your Teeth we talked about how coffee and tea contain tannins that can stain your teeth. Having a drink of water after you finish your coffee or tea helps to rinse your mouth of those tannins and prevent staining.
Tip #2 – Protect Your Teeth When Doing Summer Sports
Summer is prime outdoor adventure time!
With so many amazing national parks and awe-inspiring backcountry on offer, the Calgary area is an outdoor adventurer's playground.
Take some basic but important steps to protect your teeth from sports injuries when you're out there doing what you love to do.
If you do end up with an accidental dental injury, we have a great article on steps to take if you chip a tooth and you can also call us at (403) 263-0055 to make a same day emergency dental appointment.
Tip #3 – Eat Healthy
Summer was made for salads!
It's that great time of the year when all of our favorite fruits and vegetables are in season and eating healthy is cheap and easy.
Eating healthy can not only help you to look and feel great, but there's also a direct link between a healthy diet and a healthy smile.
Avoiding foods with high sugar content and opting instead for healthy, fresh alternatives is a guaranteed way to keep your smile healthy and your teeth happy.
Tip #4 – Consider Cosmetic Dentistry
The summer season is always our most popular time for dental cleanings and professional teeth whitening, as people look to brighten their summer smiles.
Our highly experienced dental team has been helping people in Calgary to achieve their dream smiles for years, with modern cosmetic dentistry techniques and technology.
If you are looking for ways to get a healthier, brighter smile this summer, call the Kherani Dental at Aspen team today at (403) 263-0055 to make an appointment.