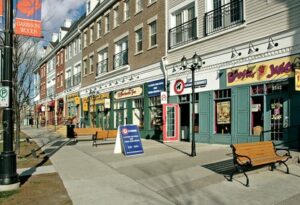 Altadore is known for its tree-lined streets, picturesque homes, and friendly community. The neighborhood is popular among families and young professionals due to its convenient location and excellent amenities.
One of the highlights of Altadore is its proximity to the popular Marda Loop Business Revitalization Zone. This area is home to a variety of unique shops, cafes, and restaurants, making it a popular destination for locals and visitors alike. Residents of Altadore also enjoy easy access to several parks and green spaces, including the River Park and Glenmore Athletic Park, providing ample opportunities for outdoor recreation and relaxation.
The community of Altadore is known for its strong sense of community spirit. The neighborhood is home to several community events throughout the year, including the Marda Gras Street Festival and the Altadore Tennis Club's annual tournament. With its beautiful homes, excellent amenities, and strong sense of community, Altadore is a neighborhood that truly embodies the spirit of Calgary.
Want to learn more about Calgary? Check out Bankview, a popular and urban neighborhood in the area.
About Kherani Dental
Kherani Dental at Aspen provides comprehensive dental services in a modern, enjoyable atmosphere. We blend art with dentistry to create radiant smiles for the people of Calgary. If you're looking for a dentist you can trust for the whole family, contact us today to learn about our Calgary dental services.
Altadore Information
Elevation: 3,593′
Postal code: T3E, T2T
Population: 6,831 (2018)
Province: Alberta
Established: 1945