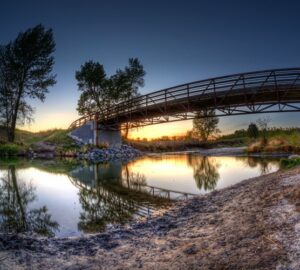 South Calgary is known for its eclectic mix of residential and commercial properties, as well as its lively atmosphere and diverse population. The neighborhood is situated close to downtown Calgary, making it a popular choice for young professionals and families.
The history of South Calgary dates back to the early 1900s when the area was first settled by homesteaders. Over the years, the neighborhood grew and evolved, becoming a hub of activity and culture. Today, South Calgary is home to a mix of historic homes, trendy shops, and popular restaurants, making it one of the most dynamic and exciting neighborhoods in the city.
South Calgary is home to many popular attractions, including the Marda Loop Business Revitalization Zone, which is known for its unique shops, cafes, and boutiques. The neighborhood is also home to several parks and green spaces, including River Park and Sandy Beach Park, providing residents with ample opportunities to enjoy the outdoors. With its lively atmosphere, convenient location, and diverse population, South Calgary is a neighborhood that truly has something for everyone.
Want to learn more about Calgary? Check out Altadore, another nearby neighborhood.
About Kherani Dental
Kherani Dental at Aspen provides comprehensive dental services in a modern, enjoyable atmosphere. We blend art with dentistry to create radiant smiles for the people of Calgary. If you're looking for a dentist you can trust for the whole family, contact us today to learn about our Calgary dental services.
South Calgary Information
Area: 272 acres
Elevation: 3,658′
Population: 3,420 (2006)
Province: Alberta
Postal code: T2T
Annexed: 1907